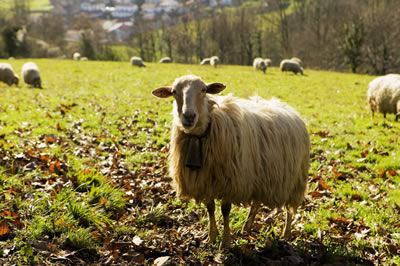 Last week celebrated the ten year anniversary of signing on the dotted line and officially moving forward with the opening of the store. I allowed myself almost another year to get my head around the idea, clean up the building and garden, and bring in all the different yarns. I spent a great deal of time that year explaining my idea to people and I can't say that too many people (outside of my family) welcomed or believed in my plan.
"A knitting store, eh? Does anybody actually knit anymore???"
Ah... such a confidence booster!
My original goal was three years. I staggered past that and then pushed it to five because Lynn was showing an interest. The next thing I knew, we were talking TEN years!
The biggest surprise was that I would be joined by one of the kids.
The most exciting part of this job is seeing all of the new yarns each season.
The toughest part is choosing all of the yarns each season. The very things we get the most excited about sometimes languish on the shelves! (Although this is usually not often the case- fortunately!)
The most frustrating part of this job is not having the time to knit all of the projects that go home with all of you- you're such an inspiration!
The greatest joy is seeing a new grandmother's excitement.
The greatest help is Lynn. Without her, I might not have made it to ten years. Thanks for putting your faith in her when she was new!
The greatest source of knitting inspiration are my other three kids. They know they'll only see about 5% of the projects I promise them and yet they continue to enthuse.
The greatest 'sounding board' is my husband. He does a whole lot more than just garden!
And yes... I love to knit more than ever before.
I looked out the window of the shop the other day at a man waiting patiently for his wife who was in the store. He was attending to a toddler in a stroller who was squirming. He pulled out her blankie and comforted her with it. Or should I say, she comforted herself by grabbing it and wrapping her little fingers through it? I knew that I was in the right place. It was wonderful to be a part of her satisfaction, because the yarn and inspiration had come from the shop. It just doesn't get any sweeter than that.
For those of you interested in the details of this special 'blankie', the yarn was King Cole Splash and the pattern was the Argosy blanket. For those of you not familiar with either, come and check out the sample at the shop! We are also offering this project as a class if you're thinking it might be something you would like to tackle. Read on for class details. (And click here if you are interested in seeing Lynn's version of the blanket).
Now, enough about me. What's an anniversary without a contest!?!?!? We hear so many wonderful stories at the shop, and one of our most humorous was when we knew the sex of a baby being born in Chicago before the parents even knew! The first person to tell us how this was possible wins a $25.00 gift certificate to the store! Simply reply to this email with your theory on how this happened to enter.
New Yarns
Many of you have seen the Mountain Colors throw that Lynn knit Mary for Christmas at the shop. (If you haven't, click here to sneak a peek!)
The pickings were getting pretty slim, but we finally have more in stock! Eighteen new kits arrived in gorgeous new colourways and they're all out on display for you to swoon over. What an absolutely divine wedding gift one would make...
Mountain Colors Crazyfoot in colourway Mountain Tango

And speaking of Mountain Colors, we also received a nice order of
their sock yarns

Crazyfoot

and

Bearfoot

. Perfect for those of you who want a slightly more portable project.
Pattern from the Lang Cotton Denim Recycled Book
Lang has come out with a beautiful 100% recycled cotton yarn this season- Denim Cotton Recycled. Come check out the equally inspiring accompanying pattern book!
Cast on now to have a lovely, eco-friendly summer top in time for the hot, hot heat.
Classes
Crochet Anyone?
<![if !vml]>
<![endif]>
Many of you have been asking about offering more crochet classes, so we thought we would give it a try! Check out our list of classes for those of you interested in kicking your crochet skills up a notch. Granny squares, crocheted baskets, baby blankets, check out our offerings here!
For those of you who just aren't interested in getting acquainted with the hook, we've also got some knitting classes for you.
Socks, lace, baby 'mukluks'... such great projects for warm-weather knitting!
And for those of you who have been pestered by a friend of yours to teach them how to knit (or if you have the itch to learn!) then come and join us for our 'absolute beginner' class! We would be delighted to show you the ropes.
To sign up, please call the shop at (905) 479-7833, or just pop in!
Sale Yarn
Naturally's Buttons
Naturally Buttons
This is one of our absolute favorite yarns- we've had it since day one! But sadly, the time has come to say good bye. This washable 83% wool, 17% polyester yarn from New Zealand is wonderful for kids. Come and check out the couple of samples we have knit out of it and see for yourself!
Regularly priced at $8.99/ball, we now have it for only $5.00. If you buy five or more balls of this yarn, we'll also include a pattern- for free!
Better stock up though! Because when it's gone- it's gone!
Noro Silk Garden Sock and Noro Taiyo Sock- 25% off!
Noro Taiyo Sock
All next week (Tuesday, April 17th-Saturday, April 21st) pick up a ball of this beautiful yarn for only $14.99!!! (regular $19.99- in stock only)
And don't let the name fool you! You aren't limited to just socks! Scarves, shawls, summer tops... the knitting world is your oyster.
Discount applies to in stock yarns only.
Anyone who runs their own business is always thinking of new options- what comes next for me and my business? It's funny... if I'm feeling particularly tired and discussing various options with Lynn, we always end our conversation with "But we'd really miss our customers waaaaay too much".
So folks, here's to the next decade.
We love you, and thank you.

Sincerely,
From all of us at Mary's Yarns - Mary, Lynn, Lynn. M and Karen